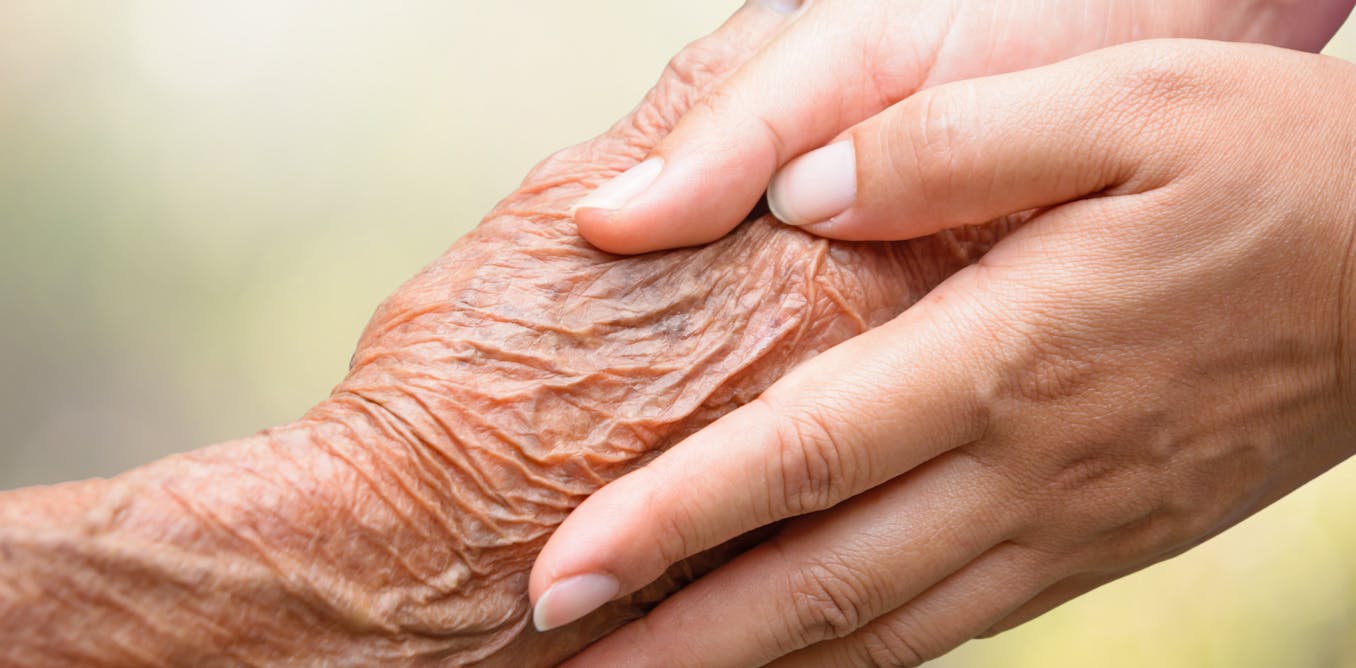 U.S. demographics and various social forces will continue to exert pressure on elder care. The tsunami wave is building and is certain to hit hard. Econ professor Patricia Smith shares her personal experience as well as some cold hard facts that we must be prepared to deal with, namely the growing shortage of quality caregivers, both paid and unpaid.
Carol belongs to an army of more than 43.5 million people who provide their loved ones with what AARP estimates to be US$470 billion worth of care – an amount that exceeds the gross domestic product of 170 of the world's 195 nations.

Because no money changes hands, economists don't count unpaid caregiving when they tabulate GDP – the sum of all economic activity. But this work does count tremendously in terms of the well-being, economic and otherwise, of the elderly and the disabled and their relatives.

Expecting that everyone in my mom's predicament will have adult children able and willing to care for them is becoming increasingly unrealistic. Demographers expect that the number of Americans over age 65 will more than double in less than 50 years, rising from 46 million in 2016 to 98 million in 2060. The many seniors with one or more chronic conditions will require professional and informal assistance.

Who will take care of all these additional seniors?
Key demographics now and in the future will continue to change (decline) – everything from birth rates, family size and other alarming metrics…
The average number of children women have has declined, falling to 1.9 in 2016 from 3.7 in the 1960s. That leaves fewer children to care for the growing number of elderly parents. And since the share of women who earn a living in the paid workforce rose from about 1 in 3 in the mid-1950s to more than 1 in 2 by the 1980s, grown daughters have become less available to care for their parents at a time when the majority of people providing for seniors are still women. For example, sons caring for a parent did 16 percent of this unpaid caregiving while daughters did 31 percent, in 2011.

Read full article:

Why the daunting economics of elder care are about to get much worse
thumbnail courtesy of theconversation.com
Get Updates, Breaking News & More