As more tech solutions for elder assistance come to bear families take ever more control of the important details of a loved ones well being and condition. Gabi Redford of Kaiser Health News sheds light on the growing use of technology solutions for senior care applications…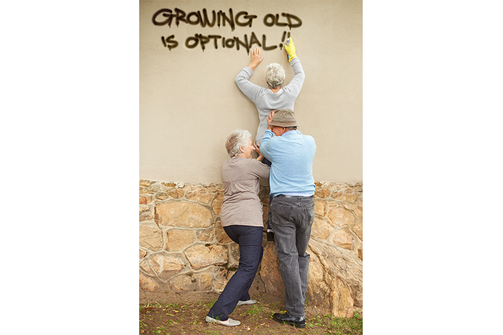 Nancy Delano, 80, of Denver has no plans to slow down anytime soon. She still drives to movies, plays and dinners out with friends. A retired elder care nurse who lives alone, she also knows that "when you reach a certain age, emergencies can happen fast." So, when her son, Tom Rogers, talked to her about installing a remote monitoring system, she didn't hesitate.

With motion sensors placed throughout the house, Rogers can see if his mom is moving around, if she's sleeping (or not), if she forgot to lock the door and, based on a sophisticated algorithm that detects behavioral patterns, whether her activity level or eating habits have changed significantly, for instance.
Redford goes on to describe the forces driving the technology's growth and revenues…
The exorbitant costs of nursing home and assisted living care are driving sales—and innovation—in the technology market, said Dr. Eric Topol, director of the Scripps Translational Science Institute and author of "The Creative Destruction of Medicine: How the Digital Revolution Will Create Better Health Care."
Who are the players in this tech field? The usual suspects of course plus the expected alarm companies and brand new startups getting in on the growing demand. Lots of partnerships happening also as software app companies link up with hardware vendors to offer solutions…
Voice-assistive technologies like the Amazon Echo, Google Home and HomePod are likely to play a bigger role in helping seniors age in place, especially when paired with apps geared specifically for senior living, predicts Majd Alwan, executive director of the LeadingAge Center for Aging Services Technologies (CAST). AskMarvee, for instance, integrates with Amazon Echo via an online portal to allow seniors to immediately connect with family members for a quick check-in or if something more serious is going on. (The Basic app is free; premium versions cost $15 or $20 per month.)
thumbnail courtesy of scientificamerican.com
Get Updates, Breaking News & More